tricks for fring twitters
By now we all know that fring supports Twitter but there is a growing list of third party applications that are now Twitter enabled. That makes them fring enabled too.
Here are some examples of the things fring Twitters can now try…
Use Twittercal to update your Google Calendar from Twitter. See here.
Use "I want Sandy" to provide an integrated web – Twitter – fring – email appointment reminder service. See here.
You can use fring and Twitter to send reminders to your computer with Kwiry. See here.

Manage your "Remember The Milk" based "to do" list with Twitter and fring. See here.
System administrators and others can use Twitter and fring to automatically monitor their server's status. See here.
Track how you progress (or don't progress) your household chores with Mychores. See here.
Get BBC news headlines via Twitter (..and fring). See here. Other Twitter-ised news services are listed here.

Track fake personalities in cyberspace. Here's a list.
In case you don't know how to set up Twitter on fring you can check out our "how to" video here.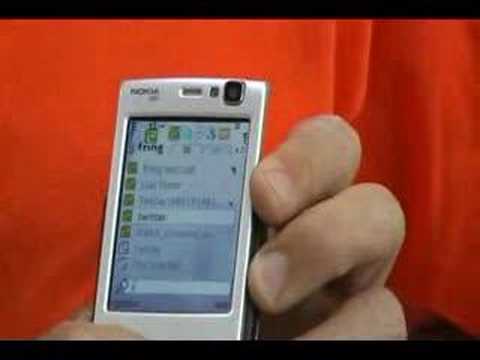 I'm sure we'll discover more fring twitter tricks in 2008