How to add friends on iPhone/iPod touch [friends finder week]
So you have fring on your iPhone/ iPod touch, how very lucky you are!
The only thing left is to have all your friends on fring on as well.
The way to do that is short, sweet &  simple:
Go to "More" > "Add new buddy"
If you know your friend's fring User ID choose "By fring User ID"
Enter your friend's fring User ID, fring will search the fring directory and when found, will let you know. Your friend needs to approve the request and Walla! You are now both fring friends.
If you want to add friends from your phone address book choose "By phone contact". Select a friend from you phone address book, next fring will search for your friend in the fring directory.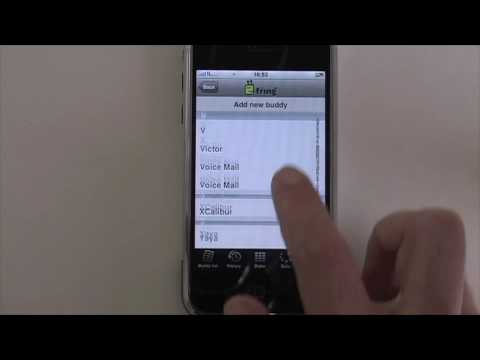 In case your friends still don't have fring, drop them a word.
Keep in mind, the more fring friends, the merrier!
Happy fringing