fringsters listen up, fring now supports the ever popular Apple iPad. What you waiting for get it now!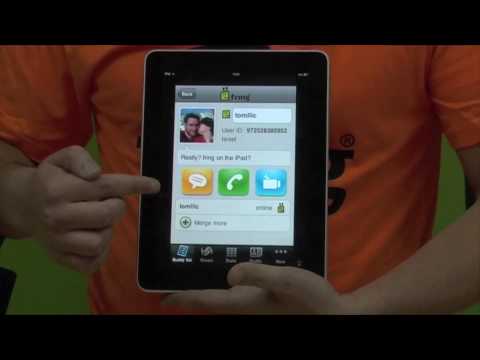 Did you know: Aki Anastasiou of 702 Talk radio in South Africa was the very first person on earth to take fring for the iPad for a test run. Yes even before Steve Jobs or our own fringing technicians had tested this on a real device Aki was fringing away on his iPad.  He also took the very first screenshots shortly before jetting off to the USA and sent them to us to share with the world.
Thanks for testing Aki, you fringing rock dude!
Guys why not download fring for the iPad today and let us know what you think of it.
The fring Team