Friday, August 28th, 2009
fringsters put your hands together for the one and only Nokia 5530 Xpress Music.
This sleek and sexy Nokia handset is now officially available in South Africa and we are excited to announce that fring already lets you take your friends mobile with this great new Nokia device.
Although "Nokia might have been late to the touchscreen game," it sure is "making up for lost time now by following up the successful 5800 XpressMusic and N97 with the budget 5530 XpressMusic."
Most of the western world is abuzz after Apple recently introduced the Apple iPhone 3Gs.  Here in Africa though things are different.  Most of us cannot afford the high tech gadgetry on offer from Apple. I mean lets face it, most people here in Africa are just looking for something cool yet low cost which will do the job and boy oh boy does the Nokia 5530 do just that.
Nokia last night together with the launch of the Nokia 5530 and 5630 Xpress Music also launched "Comes with music." "The service, which offers consumers a year of unlimited access to the entire Nokia Music Store catalogue,  is now available in South Africa. Comes With Music devices enable the consumer to download an unlimited number of the over 5-million digital tracks available on the South African Nokia Music Store http://music.nokia.co.za for a one year period. In addition, the consumer is able to keep all their downloaded music from the diverse catalogue of international and local artists – even when the service period of one year is over – on both their Comes With Music device and dedicated PC."
This is why in my humble opinion, companies like Nokia will always have market share in Africa. They are making sure that people of all walks of life are able to groove to the beat on a sexy touch screen device. Thank you Nokia
fringsters if you happen to be one of the lucky few who already has your hands on the Nokia 5530 what are you waiting for download fring today. If you are still thinking of upgrading to a new device, think no more, head over to your nearest cellphone dealer and grab yourself one of these beauties while stocks last.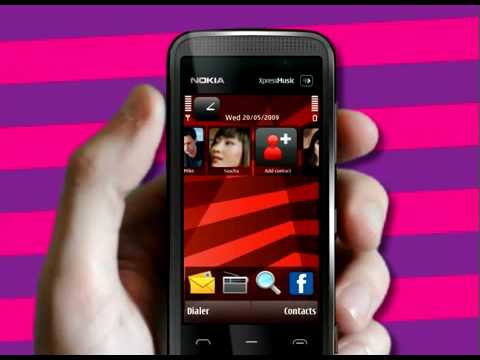 Note: I will review the Nokia 5530 more closely in the coming weeks.